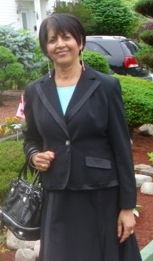 About us
Hair Nova Salon is a family place with a homey atmosphere and provides a large range of services to all.

Services include trims, cuts, colour for men and women.

Farideh is especially skillful with children - those getting their first haircut are always anxious to come back. There are always treats for the children as well.

Farideh has special training in hairstyling to enhance clients' facial features and complexion.

Farideh is also trained in the ancient skill of threading (uncommon in many salons) to remove unwanted facial hair.

For client convenience and comfort Hair Nova Salon has washroom facilities.

All services are provided in a sanitary environment with sanitary techniques.